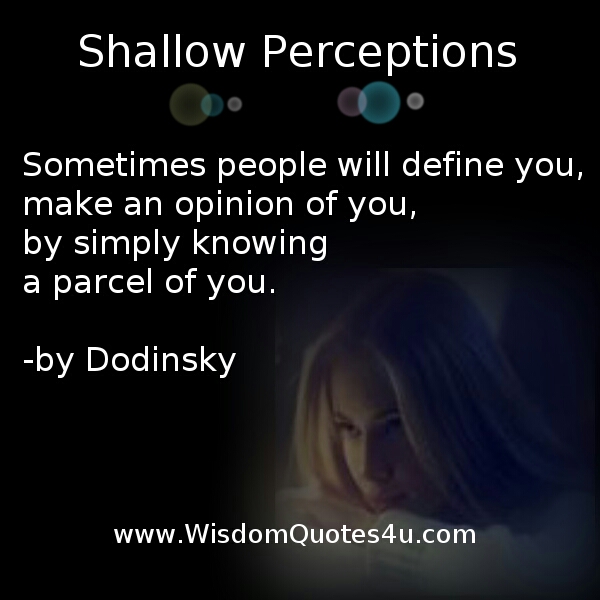 They make up their own story of you, your life and your "business" , and worse yet, share it with others. ~ Linette Britt
Do not waste your precious energy and time on those kind of people because they are just not worth it. It's their loss, not yours. May peace be with all of us always and let's all keep on smiling. ~ Minda Madrid
The ones who truly knows you will care anyway. Let the rest judge as much as they like.
People love to flap jaw. What they really need to do is to start paying attention to their own lives. Years ago, I worked with a woman who fed off of other people's business like a vampire. Putting it mildly, even mentioning her name makes my skin crawl. I cannot stand shallow minded, two faced people. ~ Darlyne Linda
Many people look at me and judge me by the way I look. If they would give me a chance, they would find a caring person, who can be your best friend. ~ John Bosanac
They can define me all they want but the truth is nobody can really define who you are but you. ~ Debra Byers
If you meet people like this, it is but wise to keep in mind you know yourself better than anyone else.
Got Something to Say! Comment below :-
comments