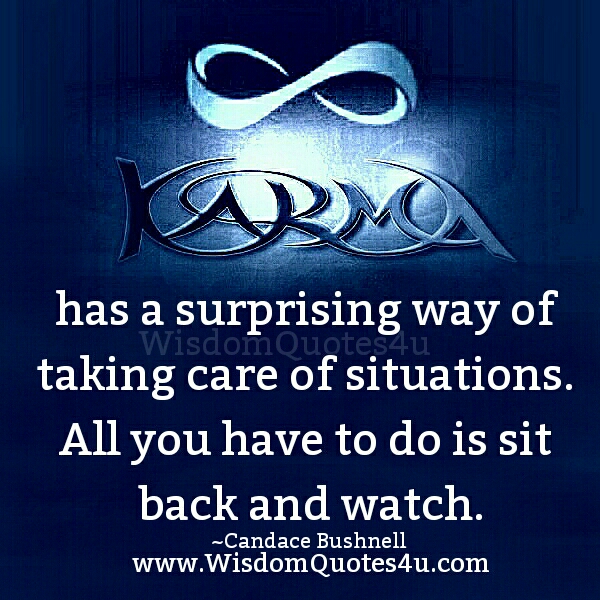 Just always be good to others because law of karma is really existing.
Some people call it bad luck and can't see it's karma from the way they live their lives and treat others. ~ Robert Brawner 
What goes around, comes around. Be it good or bad. So, try to always carry kindness with you.
Karma is not punishment. Karma is about balance. Karma brings all things into balance. It does not reward or punish. Remember this the next time something "bad" happens to you or anyone else. ~ Dawn Hill 
A person who criticizes others and makes fun of other people eventually brings that evil attitude home and destroys themselves from the inside out. They will also find that they don't have one good friend to rely on in time of an emergency that would lend a free helping hand. ~ Laura Herzo 
I don't even like to see when it happens, but God always sends a messenger to let you know he fixed an issue. ~ Stephanie Clausell 
Got Something to Say! Comment below :-
comments