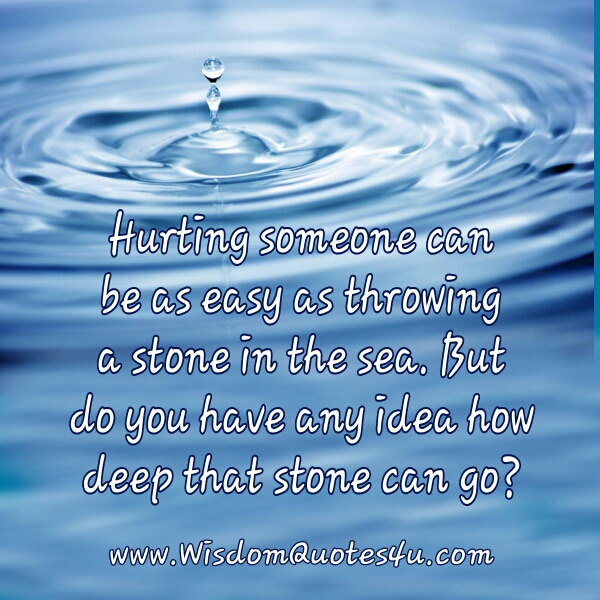 No idea how deep it can go or how many unintended ripples it can cause in the surface of the water. ~ Vance Moore 
Hurting people is easy, healing them takes work.
Forgive who hurt you, but never forget their names.
People fail to think about someone's feelings when they hurt them. 
Hurtful words spoken cannot be taken back. Wound may be healed by an apology, but the scar remains.
Don't permit somebody's stone can go deep in your heart. Be strong!
Unforgivable! People are selfish because they don't want to be hurt but they turn around and like hurting others. Of course they know how that feels but they just think it's ok to hurt others. I would say when someone tries to hurt you, try to avoid the person and not letting it happens is the best way to fix the problem. It sounds not easy, but it could work. ~ Cherylin Phan
Perfect maturity is when a person hurt you and you try to understand their situation and don't hurt them back.
Got Something to Say! Comment below :-
comments