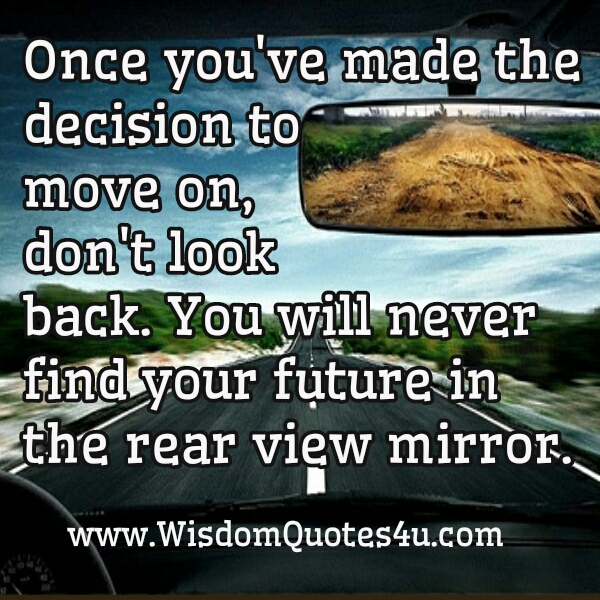 Moving on after you've made peace with your past is the best thing.
You only hurt yourself if you don't move on. Forgive and make a better life.
Don't hold onto the past and make it a burden that you must live with in the future. Move on!
A good driver would check all the mirrors to see if it safe to move on or out. Even when you are on your way nothing guarantee you a safe journey. A good driver will anticipate the unforeseen eventualities. ~ Richard Francis 
There should be no turning back, once you have decided to move forward. there should be no let up to pursue your goal until you realize your objective. ~ Tirso Bautista 
No left and no right turns allowed just straight ahead and don't look back. IF YOU DO YOU HAVE TO START AGAIN. ~ Sherry Owens 
Looking back is like a rocking chair takes you back and fourth and you never move forward.
Make peace & make amends with the past so you may know freedom today and build a solid foundation for all your new beginnings. If we don't we will be held hostage by the past.
Moving on and having the peace of mind to know you are in a better place because of it is not always easy but it is worth it when you find that you were meant to be some place else with someone else. Time heals! Being positive and looking at life with anticipation will make it all worth it in the end. ~ Karen Duffy 
Got Something to Say! Comment below :-
comments