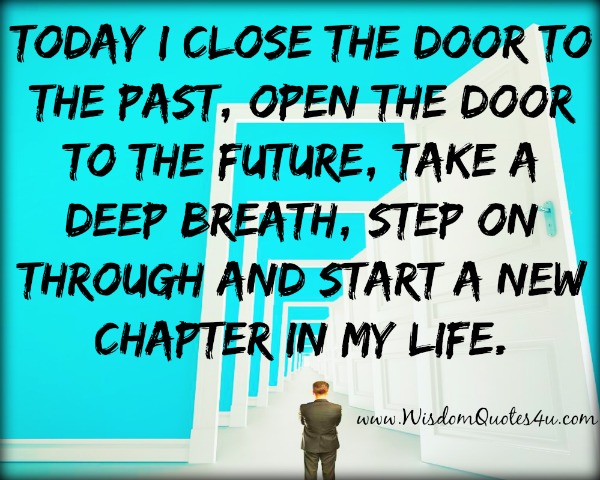 Every day is a new chapter. God always has something special for me. I thank him every morning for the new day. ~ Neva Gilmer
When one door closes another one opens.
Never forget your past because that is what got you to where you are today. But you can always start a new chapter and make that one better. ~ Barbara Darish
Sometimes you just have to do it and deal with it afterwards, otherwise you will never do anything or go anywhere.
So be it! Come what come may. Let us all face what will be. There is a good future for everybody. ~ Elayne Einerson
Today I will close all my door. I will try to learn how to love myself first before I open back the doors to start my life the way I want it. ~ Lydia Mariano
Got Something to Say! Comment below :-
comments