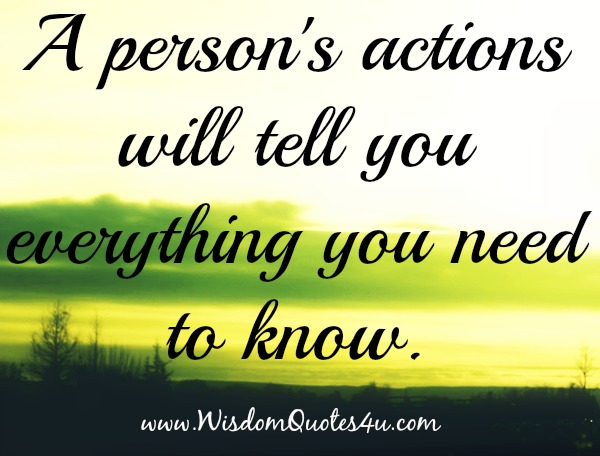 Actions speak much louder than words. Enough talking get walking.
When a person says one thing and does something else, go by their actions.
It's not who we are underneath but rather what we do that defines us. ~ Steve David 
The ones that push & rush a relationship are the ones hiding there truth. Time uncovers people.
Talk is cheap. People can say anything but until they actually do what they say they are going to do their words are meaningless. ~ Jade Newman 
Actions show the real character. People can bluff you for years (even 12 years) with sweet talk and "promises". But when "push comes to shove" their real true colors shine through. ~ Ed Skinner 
Got Something to Say! Comment below :-
comments