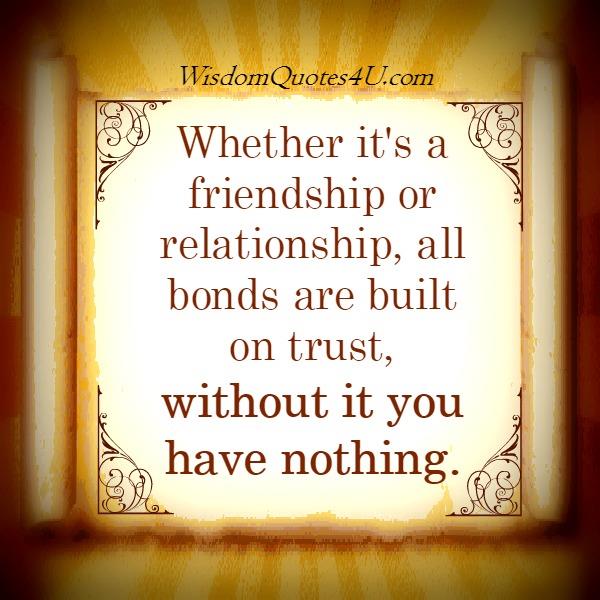 Once trust is broken it can't be mended. It's like a glass, once broken it's never the same again.
Trust is such a small word but is the anchor of any friendship or relationship. When trust has been broken in the past, it is very difficult to trust again. Small actions can trigger a major reaction and quickly kill a good friendship. With every new friendship, a definite decision has to be made to trust and earn trust. As it grows, this becomes a natural 'sense' but once trust is broken, it has detrimental effect on the relationship, which in my case, personally, there is no way back. ~ Veronica Coughlin
The base of every relationship is "TRUST", if from that the 1st letter "T" goes it gets "RUST", & no relationship can stand on rust.
Trust takes time does not happen overnight. Even friendship is built on trust. You must believe that not everyone is the same and not everyone is there to hurt you. Believe me it took me live forever to trust a man again. ~ Natalie Faber 
Got Something to Say! Comment below :-
comments