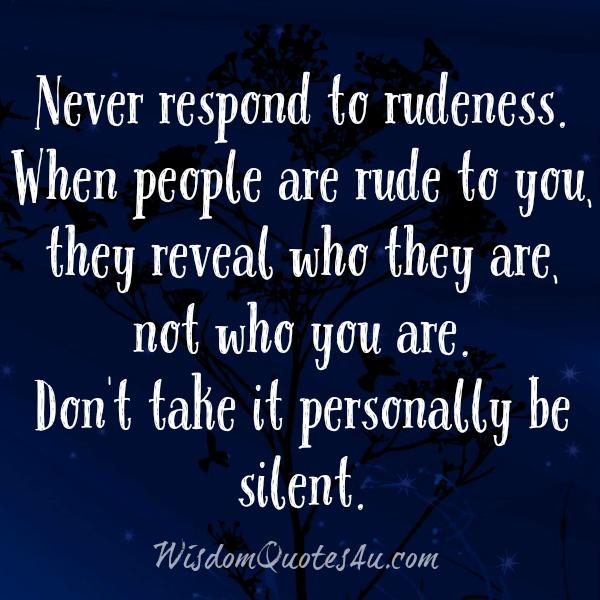 Always see the funny side. It will help you to keep you calm. Life's way too short to waste on rude people.
Rude people are like that to themselves more than they are to others. The rudeness reveals this unfortunate state, providing one with the understanding that they are writing in their own pained mind. Which is why it's best to be silent, because they've got to work out those demons without our help.
That being said, rudeness and abusiveness are two different things. If someone is rude to the point of being emotionally abusive, that is a situation one should remove themselves from and protect themselves against most certainly. But simple rudeness might be situational; strangers often have lengthy backstories to their behaviors in any given moment. Have you never been accidentally short with another in a time of great suffering?
~ Iza Vaughn
Being silent and turning your back and making it obvious you will not play the game is a response and is not being passive. ~ Julie Wehmeyer 
We have to see only the good in those who are rude and ignorant as their behavior is learned from their experiences. Not responding is the tool for teaching them that this behavior doesn't get them what they want. ~ Sharon Johnston 
Got Something to Say! Comment below :-
comments