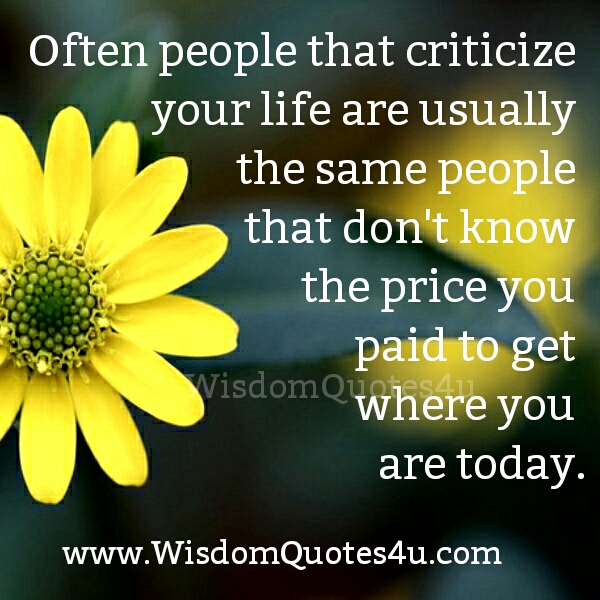 Don't you just hate it when you're having a good day, then someone comes along & ruins it. Never let anyone make you loose your sparkle. ~ Bernadette Thompson 
They will know only if they have to pass through the same circumstances. Never judge a book by the cover.
No one has the right to judge or criticize you, they are on the outside of your life looking in. People who do this need to take a long hard look in the mirror at themselves before they judge others. If the mirror reflects perfection I would suggest purchase a new one. ~ Brenda Sweetman 
People will say you changed because they hate to see you progress without them.
I have been avoiding my relatives for years because they were the ones who always find fault of what my siblings and I do. ~ Jessyline Maquito 
Got Something to Say! Comment below :-
comments