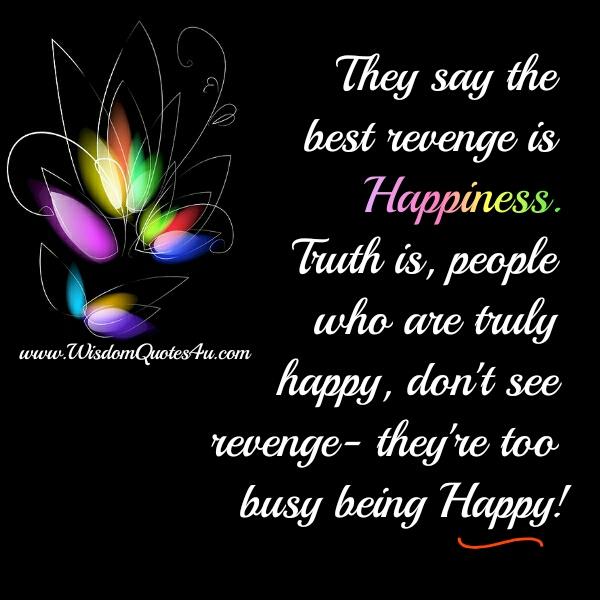 Revenge is such a waste of my precious time & energy. I prefer to focus on my loved ones and my goals. ~ Elisa Evers 
Revenge is not a solution to any problems and if someone has did something wrong to you then leave it to God.
Revenge only steels our joy and keeps us from growing and achieving to rise above our circumstances. ~ Claudia Bradford 
Revenge is not worthy for those who don't deserve you.
Be happy & don't worry. I am beginning to realize that very few people truly care while most are self-absorbed with big egos (they can't communicate or apologize.) I will never let anyone take advantage of my kindness or big heart. If they are not in my life, it's their loss. I am super easy to get along, don't have bad intentions and am a true well wisher. ~ Nita Singh 
Got Something to Say! Comment below :-
comments